What Home/Pest Inspectors and Insurers Look for in Vintage Homes by Karen Lithgow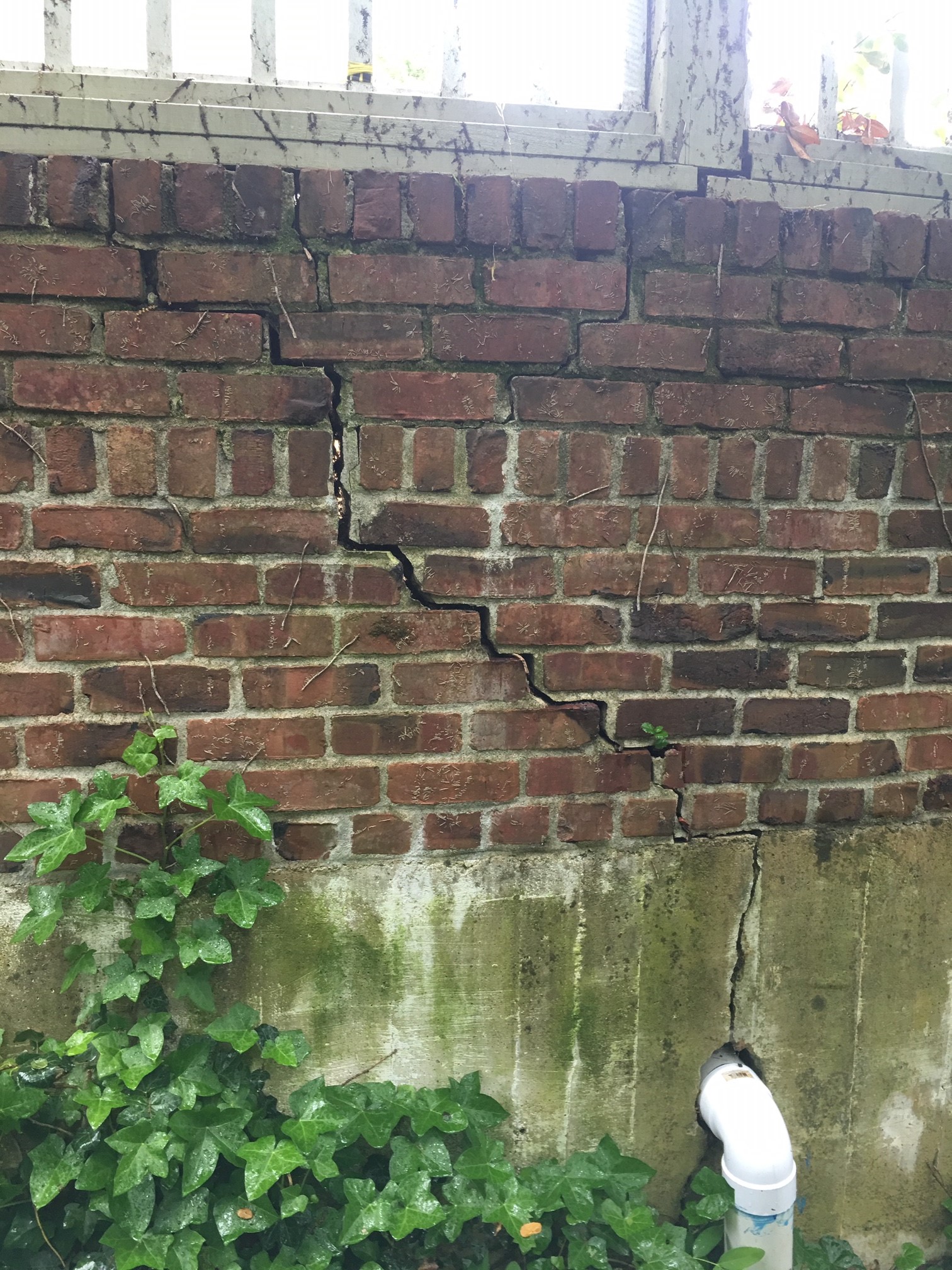 One of the first things I do when helping a client buy or sell a vintage home is to look at the inspection reports to see what underlying issues that property may have. Old houses can be very sturdy, but there is a fear of the unknown.
I'm always pleased when those inspections are done by two of the most knowledgeable inspectors of old homes in our area because I know they will be accurate and thorough.
I thought it would be interesting and helpful for our community to hear what these inspectors look for in old homes so I organized a presentation by Allen Kanady of Omega Pest and David Teare of BPG to show us what's important.
I also asked insurance specialist Leah Nishi of Farmers Insurance to tell us how insurers view vintage homes when they are asked to provide coverage.
The event put on by the Alameda Architectural Preservation Society (AAPS) last fall was a huge hit and the audience came away knowing a lot more about the subject.

PEST INSPECTIONS
Allen Kanady has owned Omega Pest for 40 years and helped write the regulations governing the industry. He says that a comprehensive inspection includes almost the entire home, from the attic to crawlspace. They look for wood-destroying organisms and conditions that lead to them including termites, dry rot, beetles, moisture conditions, porous foundations and damage to wood members.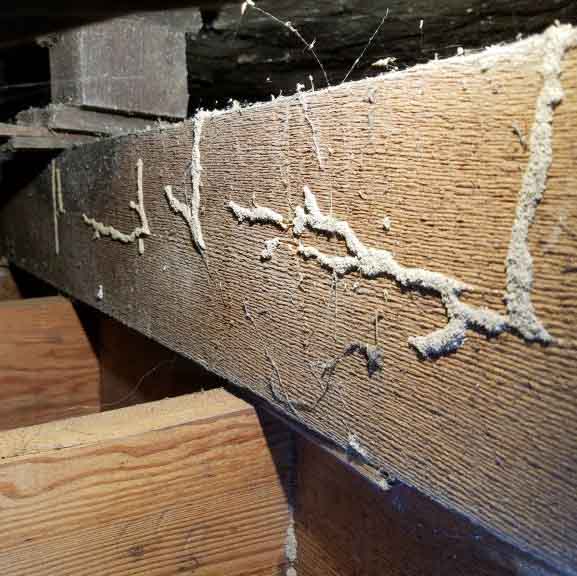 Termites – Inspectors don't often see subterranean termites, but look for their presence like migration tubes used to hide from their predators. There are many termites in the main island of Alameda; they like the sand and have been here a long time. Termites have a caste system, like ant colonies, with kings, queens and soldiers. Colonies can be over 200,000 in number and one colony can be under 3 or 4 different houses. When the colony gets to a certain size and conditions are right, reproducing termites turn dark and swarm. Termite treatment chemicals act like ant poison with the workers ingesting the treated wood and transferring it down through the colony where they live underground. Dry wood termites are less common in Alameda; they have smaller colonies than the subterranean termites and live inside the wood.

Beetles – There are also hundreds of types of wood-destroying beetles in Alameda and identification of types is very difficult. Localized chemical treatments sometimes work but may need repeated applications. Another option is to tent and fumigate a building for 4 nights which has a higher success rate.

Dry Rot – Dry rot and fungus are wood-destroying organisms common in our vintage homes, often in wood sash windows. They need moisture, temperature and oxygen to grow and must be cut out and replaced or they may keep growing. To completely remove dry rot, you must remove beyond the visibly damaged wood to keep it from growing back. The wood must then be sealed with an epoxy-based compound.

Vulnerable Architectural Features – Allen showed us various types of architectural features prone to wood-destruction including failed recessed wood gutters allowing water to pour into the stucco. Test holes are then needed at the side of the house to assess the damage. Bungalows with flat roofs need to have a watertight roof gutter system. Victorians, by contrast, have old-growth redwood siding which is almost impervious to decay. Allen has never seen it fungus damaged. Additions to these building frequently reveal some rot. Their foundations, however, may still be made of bricks or are porous. He may recommend the foundation be replaced or capped with concrete. Other things he looks at are porches and steps because they are expensive to replace. Exterior soil should not be against the wood of the house and should be graded to drain outwards to prevent problems. Foundations also need to be higher than the exterior grade level. Keeping the exterior wood sealed and painted is also helpful.

HOME INSPECTIONS
Dave Teare has been a home inspector since 1995, performing over 12,000 inspections. He's seen some interesting things like decorative asbestos vinyl, bomb shelters, 19th century letters, short wave radios, ancient appliances and many dead critters.

Six Major Cost Components – Homes have six big components that can end up costing money. In descending order of expense: foundation, roof, chimney, plumbing, electrical and HVAC. He sees many broken and leaning chimneys around Alameda and most of those built before 1930 are unreinforced with rebar and metal linings. A major earthquake could send many of these bricks falling through the roof and even on people.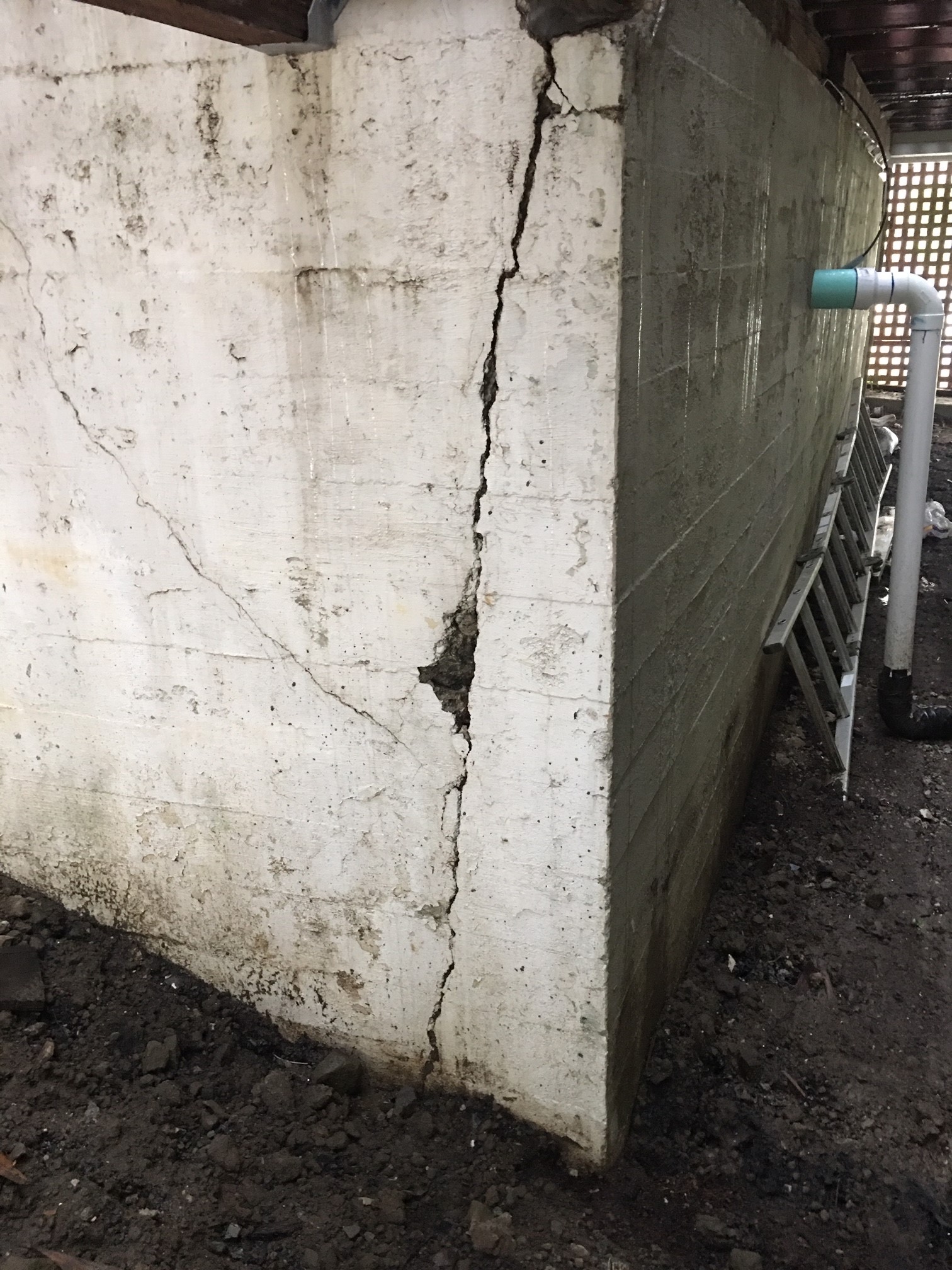 Foundations – When people see brick on their foundations they may be looking at brick veneers on top of concrete, possibly with wood framing behind it. Dave needs a thorough look underneath to see what's going on. Often there is a hybrid situation with parts of a foundation replaced, part capped and some original sections. Dave and Allen often use their expertise together to determine what is going on and describe it accurately. They figure out how long cracks in a foundation extend, if they have infestations, the condition of the concrete, etc. Water heaters and furnace vents also have to have a slope of a certain degree to function property.

Dave also thinks that you should consider replacing your brick foundation. Some reinforcement measures can be partially effective but brick can't be retrofitted with anchor bolts. Sheer paneling, t-strap and intermediate piers can be helpful but investment in perimeter foundations is needed to avoid taking a big chance. Post 1908 concrete is often unreinforced. Some of the concrete in Alameda also contained too much sand as it was a readily available material leading to a crumbling foundation with this bad mix. Anchor bolts in concrete foundations make them much stronger. Also, the balloon framing used from 1890 to 1930, while structurally sound, can have cavities which spread fires. Retrofitting and insulation can mitigate this problem.

Water Damage – Whenever something is going on with a house, water is often involved. It's important to pay attention to grading, downspouts and sump pumps. In Alameda, particularly the east end, there are wet crawlspaces and springs and it's important to put in proper drainage. Dave also recommends rain caps for your chimney to keep water out.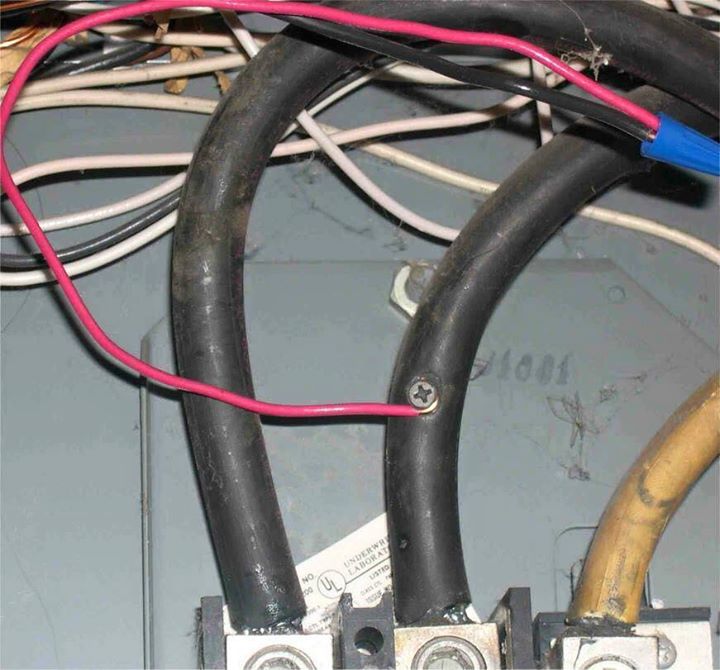 Electrical Systems – Dave's seen dangerous alterations to electrical systems and always pulls the electric panel off to investigate. Knob and tube wiring systems may be overloaded and improperly connected to new systems. When Dave sees new lighting in an old home, he looks for clues in the attic to see if that wiring was properly installed. Capacity is an issue as many old homes in Alameda still have less than the minimum 100 AMPS service.

Plumbing Issues – The biggest plumbing problem is old galvanized pipes. Some have corroded to the point that hardly any water is getting through. Terracotta sewer lines can also cause problems as they could be cracked and leaking. Although rare, old gas piping for gas lamps can still be connected to the gas system. Dave also sees a lot of gas floor heaters in Alameda that are inefficient and can sometimes contain leaks.

Disadvantages of Vintage Homes – Although lead paint and asbestos were outlawed in 1978, the majority of historic Alameda homes still have some of these things. General deficiencies include a lack of engineering or conformance to building codes, no insulation, no bolting, no mechanical connections and poor building materials; there was no universal standard for the homes and construction quality depended on the builder.

Advantages of Vintage Homes – General benefits of vintage homes include beauty, charm, architectural detail, quality of lumber and craftsmanship and no planned obsolescence as homes were built to last. Long ago, specialists in electrical, plumber, etc. worked on homes and now we see more contractor generalists.

INSURANCE
Leah Nishi works with many realtors in town and with the city to do flood insurance presentations.

Recent Trends – In recent years much of the state has caught fire a couple of times hurting the insurance industry. Billions of dollars have been lost statewide, some small insurance companies have gone out of business and more insurance companies are pulling out of California.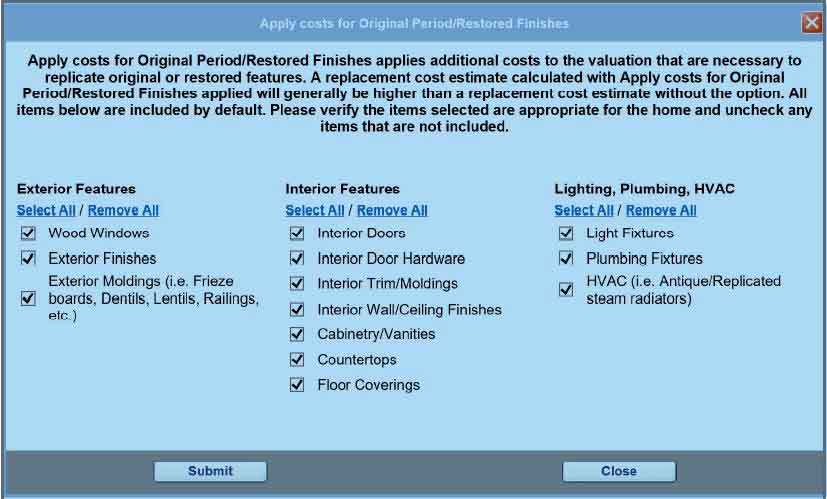 Loss Coverage – If you do have a loss, the cost of materials has been going up tremendously in part because of high demand from recent losses along with scarcity of labor crews. Owners of vintage homes with lots of detailed work need to have adequate dwelling coverage and check a box on the forms that says applied costs for original period or restored finishes. This can make a huge difference in both cost and amount of coverage. Although the old growth redwood in the homes cannot be replaced, crown molding, plaster work and detailed finishes can be obtained.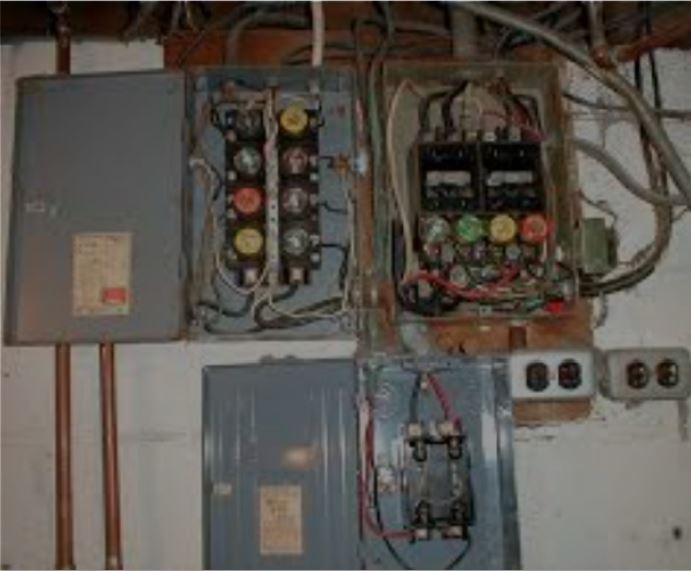 Problem Areas – Brick foundations are ok if they are in good condition. Knob and tube electrical work is more problematic. If there is a circuit breaker, electrical updates, an upgrade to 200 amps and the knob and tube are not in the attic, there may be an exception. Otherwise, homeowner may have to use California's Fair Plan insurance which was set up for high fire risk properties, crumbling foundations, floating homes and other properties outside the traditional box.

Earthquake Insurance – You have to think about earthquake insurance in terms of a major catastrophe because of the huge deductibles, typically around 10 – 15% of the home value. CEA is the only provider for Alameda, all other companies charge huge fees. Fires that happen directly after an earthquake are usually not covered outside of the earthquake coverage. The automatic gas shutoff valves in homes now have decreased this type of risk. Loss of use is almost as important as dwelling coverage and coverage has been moved up to $100,000 which is very helpful while you're getting your house fixed up.

Flood Insurance – Most homes in Alameda are not in the flood zone but recent changes in the FEMA maps have added areas needing flood insurance. FEMA will require homeowners to get flood insurance if they get a federally backed mortgage. Sometime in the next 5-6 years, anticipated additional map changes will include much more of Alameda. The areas that have been flooding the most are in Bay Farm by the golf course, Fernside and Ballena Bay. Central Alameda which is higher will be less affected. The cost of flood insurance is going up quickly but can be given to a new buyer of your home.
Click Here if you'd like to see what homes are available for sale in Alameda.