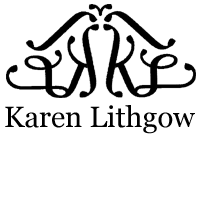 I'm a longtime resident of Alameda; buying a run-down, multi-unit Victorian in 1990 and lovingly restoring it to its former glory. I've since bought, fixed up, managed and sold a variety of homes and residential income properties throughout Northern California. My greatest passion now is helping others find their dream property, whether it's an existing sparkling gem or diamond in the rough; ready for your creative polish.
If you are looking to sell your residence, I can help you prepare your home to show off its finest features and create an effective marketing plan. My work with Alameda's Architectural Preservation Society and Local Government Relations Committee keeps me involved and informed with issues involving vintage and contemporary real estate.
I am also a member of the Top Agent Network (TAN) which is a private online communication system that allows the top-producing real estate agents in local markets to share exclusive, non-MLS information. This privileged information can be crucial to your success as a buyer or seller of a home. Member agents post and share information about private listings, motivated buyers, local resources and the latest industry trends. Only one real estate agent in ten qualifies for membership.
I have a B.A. degree in Economics/ Mathematics from UC Santa Barbara, an MBA from Northwestern University and a Senior Real Estate Specialist designation.
When I'm not working on real estate transactions I volunteer my time with the Alameda Architectural Preservation Society. I'm currently the President of their board and help organize various events including home tours, presentations, social events and award ceremonies. I also shop for antiques at the Alameda Point Faire each month and work on the garden at the back of my Victorian and play bridge. My other passion is snorkeling in exotic locations and I particularly enjoy trips on a live aboard boat.