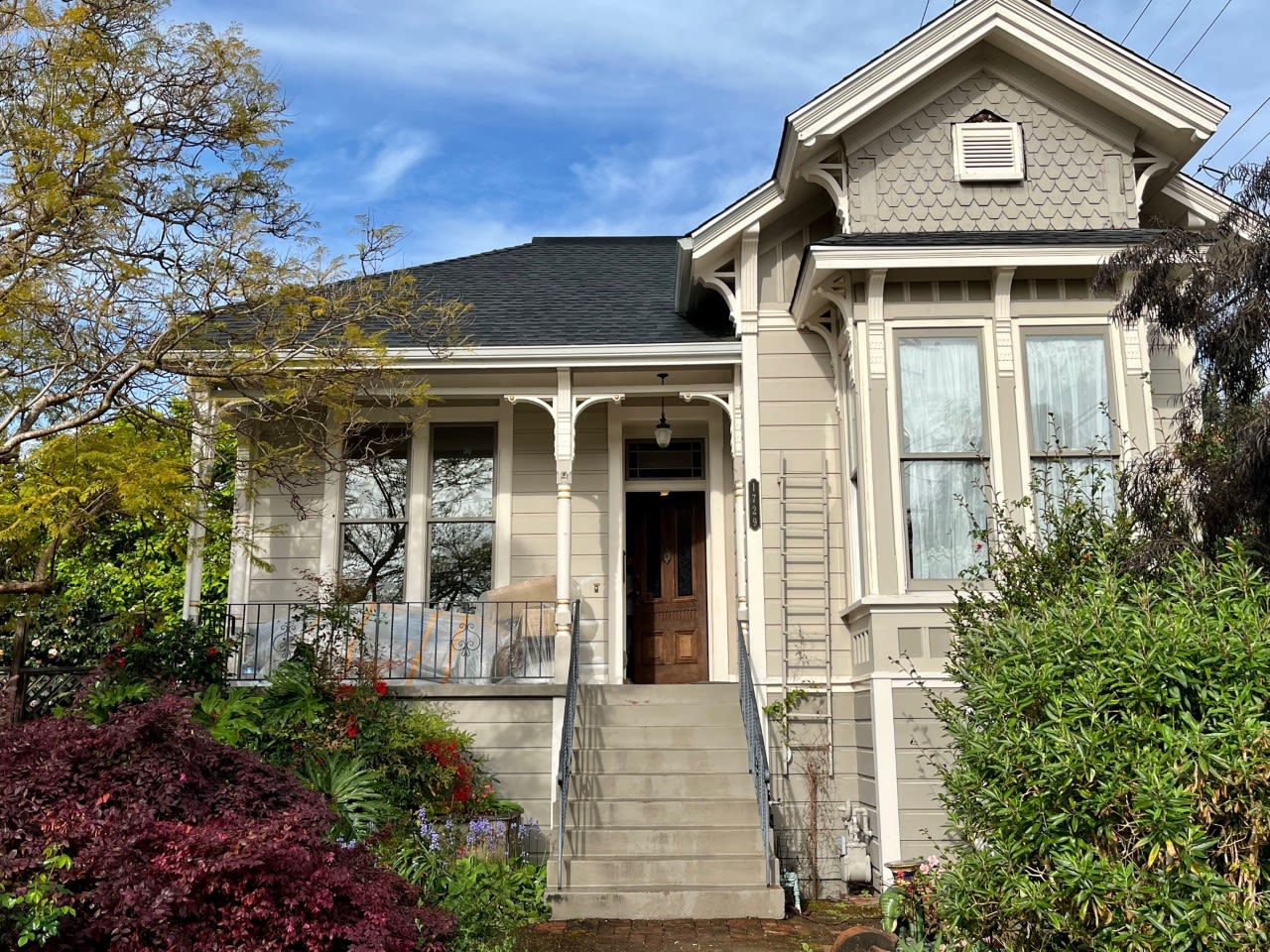 May 2022
When I first thought about moving from the Bay Area, a major concern was to find a buyer who truly valued the integrity and character of my 1885 Victorian home in Alameda; my husband and I poured so much love and many hours of hard labor, bringing it back to it's earlier elegance, that the thought of the next owner undoing all the careful restoration work was upsetting. To that end I interviewed several realtors, even though I hadn't yet made a final decision on when and where to move! Karen Lithgow stood out; her respect for the history and character of Alameda and her appreciation for the craftsmanship, features and quality of the older homes in town was evident, as were her energy and capability. I also greatly valued her enthusiasm for the beautiful, established garden that I lovingly planted and grew from the wasteland that surrounded the house when we purchased it! Above all, I felt that she and I could work together compatibly.

Thus, when, several months later, I finally bought a home out of state and had to get my Alameda house to market in record time in order to comply with the contingency conditions of that purchase agreement, it wasn't hard to make a decision about who to invite to shepherd me though the sometimes stressful process of selling one's home of 40 years; I immediately called Karen. She warned me that, given the current shortage of reliable help in the building & construction trades, the tight timeline would be challenging but not unachievable, and agreed, with characteristic verve, to take on the daunting task of helping me get my house to market within the imposed deadlines; I wonder if, without her gentle nudging when my own energy was flagging, the sale would have happened in time. Her contacts with several contractors with different skill sets made the limited make-over process happen fast, and her willingness to use my own period-appropriate furniture to stage the house, avoided the use of a stager. It is worth noting that, as a Compass Realtor, Karen is in a position to offer her clients access to the Compass Concierge program, an interest free loan program to cover the inevitable costs incurred in preparing a home for sale.

Karen was more than generous with her time and certainly does not shirk hard work. She was always willing to jump in to help when necessary; indeed, she was right there in the trenches with me, wielding polishing rags, brooms, and a capable pair of arms when it was time to show the house and we had to move excess furniture to the basement and clear the decks of knick-knacks. I really don't think the word "impossible" is in her vocabulary! At the same time she is definitely not the pushy type–her advice came as polite suggestions–and I really appreciated her quiet, level-headed presence when I felt overwhelmed. Her availability is noteworthy; Karen is wonderful about answering phone calls and texts immediately, and I felt unfailingly supported throughout the process. Additionally, she was always present to show the house and listen/provide information to buyers and their realtors.

In a nutshell, the house sold well above asking price within three days on the market. I believe that I have Karen to thank for her instincts regarding marketing approach and timing. I would not hesitate to recommend Karen to anyone looking for a realtor who definitely "knows her stuff", is a delight to work with and carries through on her commitments.
Corinne Lambden